One of the greatest things I've done in my life was to teach English abroad. That experience allowed me to learn what it was like to live in cultures different than my own, pick up new languages, make international friends, and break out of my routine.
But, most importantly, teaching showed me that if I could get up and move to a new culture and survive, I could do anything I put my mind to. It gave me a confidence in myself that nothing else before it had. Plus, the job paid well so it also gave me money for travel!
The experience was life-changing and I can't recommend it enough. It's a lot easier to do than you think, jobs are abundant, and the high pay will help you pay off debt and build your travel fund!
Check out the articles we have on the subject to learn more about how to teach English overseas.

Articles About Teaching English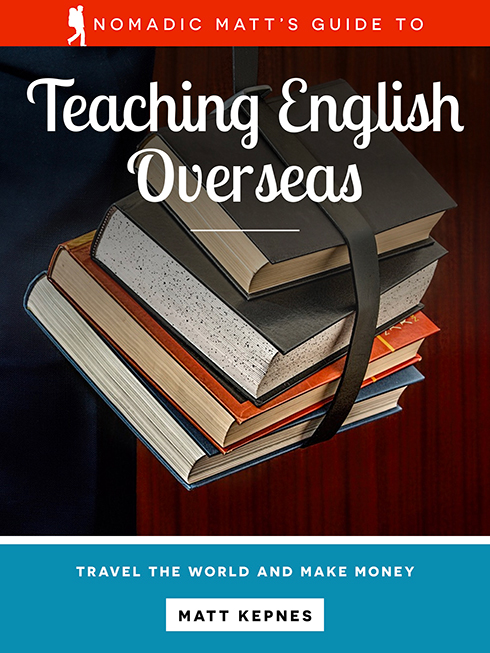 Learn How to Teach English Overseas
This detailed book will teach you everything you need to know about landing your dream job, avoiding bad schools, picking the best TEFL program, how to negotiate an awesome contract, and avoid bad schools. Moreover, contains detailed country information for dozens of countries breaking down everything you need to know before you go. It's not found anywhere else! Plus, the book includes interviews with dozens of teachers and job recruiters that will give you an edge in the application process.