Join Nomadic Matt Plus and Get Exclusive Content, Books, and Discounts to Help You Travel Better For Even Less!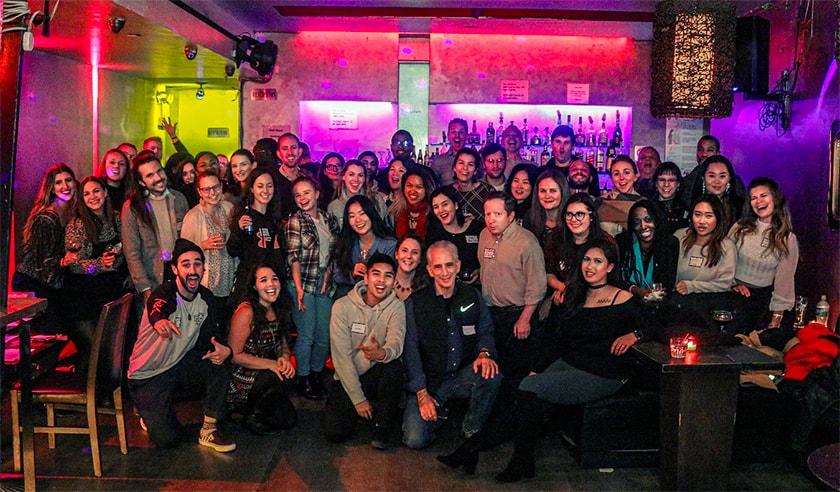 This website is based on the premise that you can take the trip of your dreams without breaking the bank — and it's helped millions of people do just that.
Because, contrary to popular belief, travel doesn't have to be expensive.
Here at Nomadic Matt, we love to travel on a budget, we love writing about it, and we love hosting events that bring other budget travelers together.
The team and I think about budget travel 24/7/365.
We're obsessed.
After all, we're just a bunch of travelers want get more people on the road.
As an independent website, we travel like you do, so that when it's time for you to plan your next journey to somewhere awesome, you'll know the information you get here reflects the reality of what YOU will experience on the road.
We avoid fancy sponsorships, free stays, paid trips, and all that other stuff you see on most travel websites.
Because if we get do cool things you can't experience, what use is that to you?
During COVID, many of you wanted a way to help us through the tough times, which is how Nomadic Matt Plus was born.
But we don't believe in something for nothing.
We wanted to help our biggest fans even more, while also giving them a way to support this website and keep it running.
So, while the majority of information on this site will always remain free, joining Nomadic Matt Plus gives you a bunch of extra content and perks: you get to be part of a community where you get bonus travel tips, free guides, special discounts from companies we love, exclusive monthly presentations, and regular giveaways.
In short, this is a membership that improves your travel experience by helping you save even more money when you, connecting you with people, and planning like a pro all while keeping this website up and running (and therefore creating even more content to save you money). Here are the specifics of what you get as a NM+ member:
YOUR NOMADIC MATT PLUS PERKS
Exclusive Content
You'll get subscriber-only travel stories and tips, as well as early access to content and advice before it goes out to the public. You also get personal monthly updates from me not available to anyone else.
Money-Saving Deals & Free Stuff
You'll get access to exclusive travel discounts from over a dozen partners, like Unbound Merino Clothing, Intrepid Travel, WorldPackers, and Trusted HouseSitters, to help you save money on the road.
Moreover, we host a regular giveaway with prizes for members! Past prizes have included free flights, backpacks, Airbnb vouchers, and weeklong hostel stays. We give away the things you can use on trips just for being a member!
Free Books
You'll get free copies of all our e-books, signed copies of my print books, and access to our blogging and writing courses. The books include The Ultimate Guide to Travel Hacking, How to Teach English Overseas, and my guides to Paris, Amsterdam, Iceland, NYC, Bangkok, backpacking Europe, and road-tripping the United States.
Free Planning Guides
You'll get free planning guides to help prepare for a trip, which include our 61 savvy travel tips, suggested packing lists, and a step-by-step planning checklist. Every few months, we add new guides and cheat sheets to our library to help you travel better.
Monthly Presentations and Q & A's
Each month, we offer a unique presentation on a topic that will help you travel better. From general tips to travel hacking to teaching English abroad, we'll help you travel cheaper, better, and longer. As a member, you also get access to our entire archives, since we record these presentations!
So come join NM+, get more out of your journeys, connect with like-minded travelers, and help support this website so we can make more of the content you know and love.
Ready to join? Pick your tier below and gain access today!
What people are saying…
I have been following Nomadic Matt for several years now, so joining the community is almost like a dream come true! It's so cool to have weekly interactions with him and his team in the Facebook group and access to exclusive content. I also enjoy connecting with other members, because it's nice to be surrounded by like-minded travelers, especially during the pandemic, as we reminisce on past travel adventures and share travel goals together. These are friends I'll definitely meet in the future!
Stephanie
Finding Nomadic Matt and his travel community during the pandemic has been a silver lining during an otherwise very difficult time. Thanks to all of the benefits I received when I signed up, I have so many more resources to help me plan my future trips. I love how new content is added weekly! Plus, I feel like I've found and 'unlocked' a true community of like-minded people. I've made connections both online and in the real world. I'm so thankful I found Nomadic Matt and joined his travel community!
Krista
Becoming a member opens up a whole new world of adventure, support, and good friends for anyone who loves travel. I especially enjoy the new video library with all the live, interactive presentations by knowledgeable travelers, bloggers, and authors. In all honesty, my membership during the pandemic has been a virtual lifesaver for me.
David
FAQ
Q: Which payment methods and credit cards do you accept?
A: You can pay by any major credit card.
Q: Is my payment secure?
A: Yes, we take your security very seriously. The signup page (and the entire site) is encrypted with 128-bit SSL, meaning that any information you submit is secure. We never store your credit card number or your security code (CVV code). We only use a payment "token" (an order number generated by the payment processor) that allows us to complete the payment.
Q: What if I change my mind and want my money back?
A: You can ask for your money back up to 7 days after the transaction.
Q: Is this a recurring subscription?
A: Yes, you will be billed each month (if you choose the monthly subscription) or each year (if you choose the yearly subscription). You can cancel at any time, and if you cancel you retain full access to all content for the entire paid-for period.
Q: Will you be doing any special events or meet-ups for supporters in the future?
A: Yes! I love doing meet-ups and will continue to do it in the future.
Q: What will the money be used for?
A: The money is used to serve you quality travel content. This website takes a village to run. Four of us work on it full time plus we have three part-time employees. Additionally, there's the cost of website hosting, running events, design, social media, security, meet-ups, leading our courses, developing books and resources, hands-on travel research, and so much more! Your subscription fees are used to pay for all that so we can keep producing the content that helps you travel better and hosting events that help you meet and make friends with like-minded travelers!